Leverage existing staff with the Catapult Handheld Terminal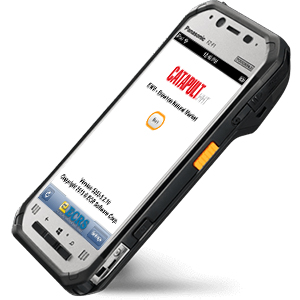 The Power of Inventory Mobility
An inventory hand held terminal (HHT) can be worth its weight in gold by improving the efficiency of your staff in inventory data collection and entry. Working seamlessly with electronic worksheet systems, the HHT can be loaded with one or more worksheets. An employee takes the terminal to the loading dock or through the aisles to quickly and accurately scan items. The HHT prompts for the appropriate input, and when the job is done, indicates the data is ready to upload to a workstation.
The Catapult inventory handheld terminal assists with common retail tasks such as fast price spot checks and overrides, shipping and receiving, price promotions, and physical inventory. Just imagine finding an item on your shelf that needs a price update: scan the item with the Catapult HHT, enter and save the new price, and seconds later the new price rings up at the checkout counter. Imagine finding an item out of stock: scan the shelf tag and find out if there are any more on hand, if not, start a Purchase Order on the HHT for that vendor, add the item and how many you think you need, save. Later, you can edit and email the PO when you get back to the office.
With Catapult software solutions, you can have control and efficiency in the palm of your hand!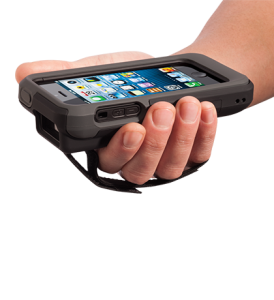 Catapult HHT on the Apple App Store
Catapult offers their user friendly inventory system on the Apple App Store, which provides off-the-shelf seamless integration with Apple iPod, Apple iPhone, and Apple iPad hand held devices. This option offers Catapult retailers a low cost, fast to deployment, easy to learn and use option for inventory management for nearly any retail environment.
Catapult WebCat HHT Application
For larger or more demanding retail environments looking for a ruggedized inventory handheld option, Catapult has the answer. The Catapult inventory handheld terminal software is also licensed as browser-based application with the same easy to use interface. This means that the Catapult Inventory Handheld application can be run on any platform with a web browser, making the Catapult HHT application hardware agnostic.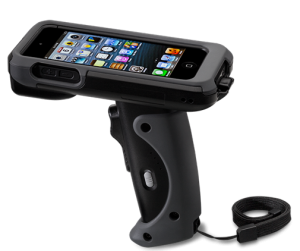 Available HHT Workflow
Price Check Worksheet
Price Change Worksheet
Price & Cost Change Worksheet
Purchase Order Worksheet
Inventory Maintenance Worksheet
Physical Inventory Worksheet
Receiving Without A Purchase Order Worksheet
Inventory Transfer Worksheet
Features
Quickly & easily build Purchase Orders from anywhere in the store or warehouse
View and accept or modify suggested order quantities (based on auto-replenishment forecasting data) directly the from app interface
Review past order history by item
Perform price spot checks
Check current and past inventory levels
Make inventory adjustments from the sales floor
Build orders by aisle, department, or store and items will be associated to the correct supplier using Auto-Default™ technology
Quickly scan and receive new items
Manage Direct Store Deliveries (DSD) and reduce fraud and error
Change item prices and print new shelf labels (with mobile label printer)
Zero-stock scanning for loss prevention
Real-time communication across store system