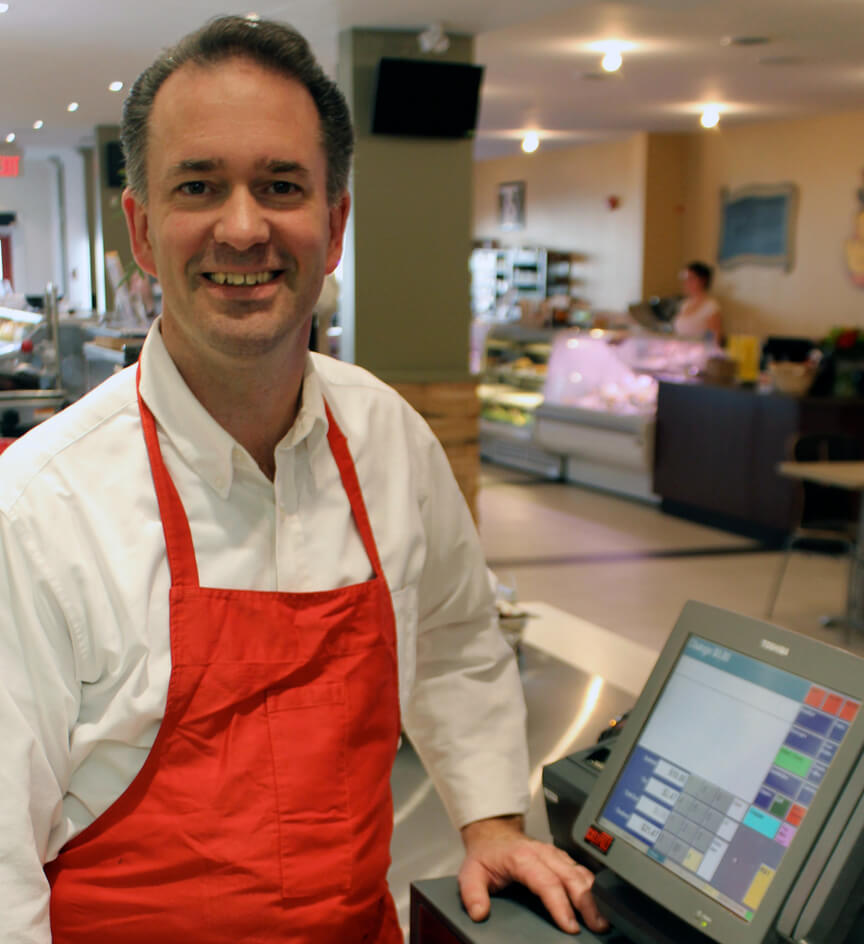 When Druxy's Famous Deli Sandwiches needed a POS system to manage their continuing growth, they called on Armagh … TWICE!
Harold Druxerman, Vice President, Finance, Druxy's Franchising Inc., says the decision to go with Armagh was easy on both occasions.
"Armagh has always been very professional in their approach to discussing our needs and their proposed solutions," he notes. "Their sales and support teams are very competent and responsive."
Armagh delivered exactly what Druxy's needed six years ago in a system-wide roll-out that made each sale more efficient, but more importantly, ushered in an era of tracking and reporting like never before – both for store operators and for the franchise system as a whole.
With plans to expand the network by six to 12 stores yearly over the next five years, Harold felt they needed to make the system even more robust.
And after considering all the possibilities, Armagh was his first choice again. "We found that a lot of companies say yes, yes, yes during the sales process. But then when you talk to their inside design team, you find out they were overly optimistic about what they can actually provide. At Armagh, they have great product knowledge and deliver on what they promise."
Superb centralized reporting, strong in-store reporting to help franchise owners manage their businesses, and strong technical support 24/7 were among the factors that tipped the balance in the most recent competition.

Mr. Druxerman says his business can't settle for less than the best when it comes to POS – no wonder, Druxy's has served more than 209 million customers to date.
For a pdf version of this article click here.
About Armagh POS Solutions
Armagh has been serving the retail, restaurant and grocery industries in Canada since 1979, delivering solutions for a range of operators from single-unit small businesses to multi-unit national chains.
We are specialists in touch screen and scanning point of sale (POS) systems for both restaurants and retail stores, cash registers, scales, liquor inventory control systems, and grocery label and wrapping equipment.
With 40+ years POS industry experienced the sales staff at Armagh provides experienced consultants in point-of-purchase management, customer service efficiency, process automation, and restaurant order management.
Armagh's award-winning Catapult Retail POS Software and Digital Dining POS Restaurant Software are best-in-class, and Armagh is a QIR and Diamond Toshiba Alliance Partner.